Our Philosophy
At New Orleans Craniofacial, we believe in team care for children and adults diagnosed with and recovering from craniofacial defects, whether they are conditions of birth or the result of trauma or a battle with cancer. Our craniofacial team works only with doctors we know and trust in New Orleans, Louisiana, and the Gulf Coast.
Our practice is based in New Orleans and have families and children of our own. We know how important for patients and families to be comfortable with their plastic surgeon. We know that trust is what binds any team of specialists gathered to manage care of an infant or a loved one.
According to the American Cleft Palate-Craniofacial Association, "the purpose and goal of a team is to ensure that care is provided in a coordinated and consistent manner with the proper sequencing of evaluations and treatments within the framework of the patient's overall developmental, medical, and psychological needs."
At New Orleans Craniofacial that means:
We value the health and future happiness of each patient not just as they heal but for life.
We work with and recommend doctors and nurses whom we know and trust.
We prioritize clear communication and a coordinated approach to care.
Our Team
Meet Our Cleft and Craniofacial Team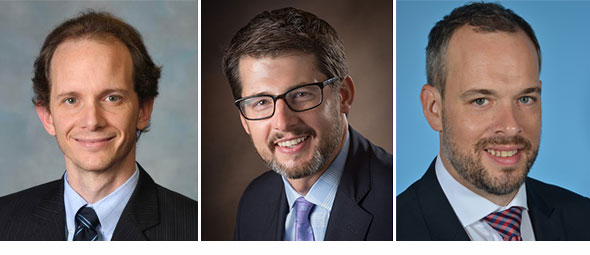 Meet Our Partner Specialists

Find a Certified Cleft and Craniofacial Team
A diagnosis of cleft lip and palate is a surprise for any new parent. Fortunately, there are a lot of resources available online. Better yet, there is likely a certified cleft and craniofacial team near you, no matter where you live in the United States.
The American Cleft Palate-Craniofacial Association manages an approval process that facilitates the improvement of team care. This process helps to ensure that families and caregivers have access to accurate information regarding services provided by those teams.
If you or someone you love has been injured, is battling cancer, or is expecting (or recently delivered) a child diagnosed with cleft lip, cleft palate or any other craniofacial deformity, we recommend that you click to locate a certified cleft and craniofacial team near you.
---
DISCLAIMER: The Commission on Approval of Teams, the American Cleft Palate-Craniofacial Association, and the Cleft Palate Foundation offer no opinion as to any specific course of treatment for an individual patient and any decisions to undertake a course of treatment, and the content of such treatment, is a matter solely between the patient and the treating Team. Approval by the CAT does not imply endorsement of the quality of treatment or services provided by any member of the approved team.